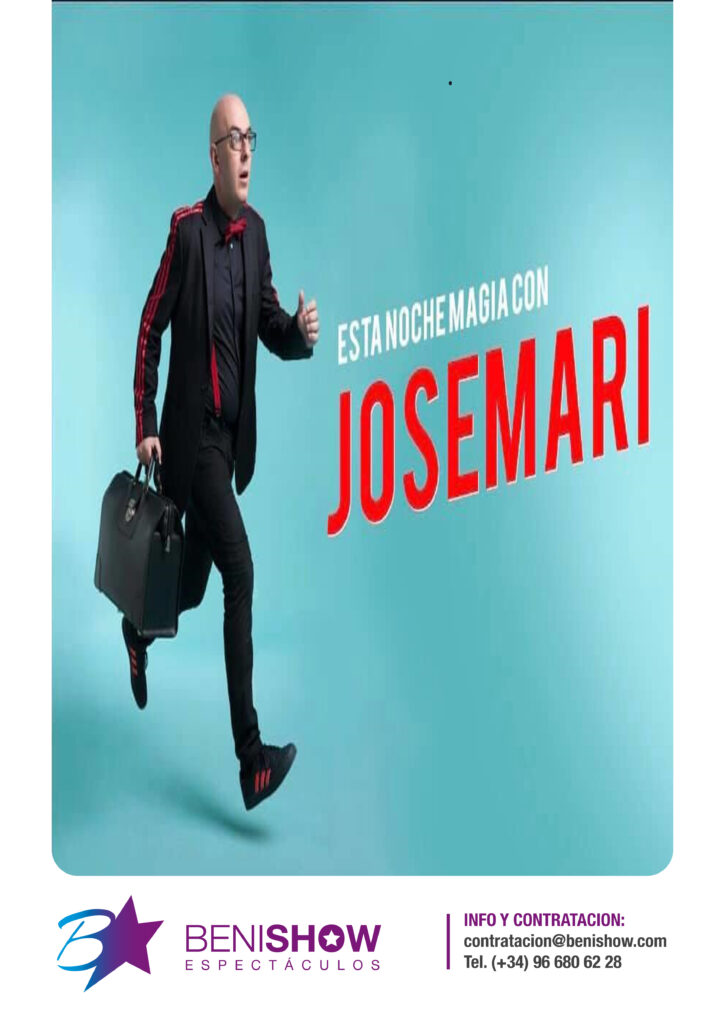 Josemari Alcázar es un "mago viajero y calvo" que anda por aquí y por allá ilusionando a toda la familia con sus trucos raros, disparatados y mágicos.
Si quieres ver un show de magia divertido y participativo, Josemari es el mago que buscas.
Josemari Alcazar is a "traveling and bald magician" who walks here and there exciting the whole family with his weird, crazy and magical tricks.
If you want to see a fun and participatory magic show, Josemari is the magician you are looking for.